Accelerate Your Revenue and Drive Growth with LinkedIn
Build an Organic-Sourced Revenue Engine in 9-12 Months with our Battle-Tested Strategy.
Hire a LinkedIn Growth Agency that Truly Understands Your Business.
Conversation-driven Ghostwriting | Network Expansion | Revenue-led Approach
✅ Strong understanding of your business & industry.
✅ Proven track record.
✅ Affordable than agencies.
✅ Just like your in-house team.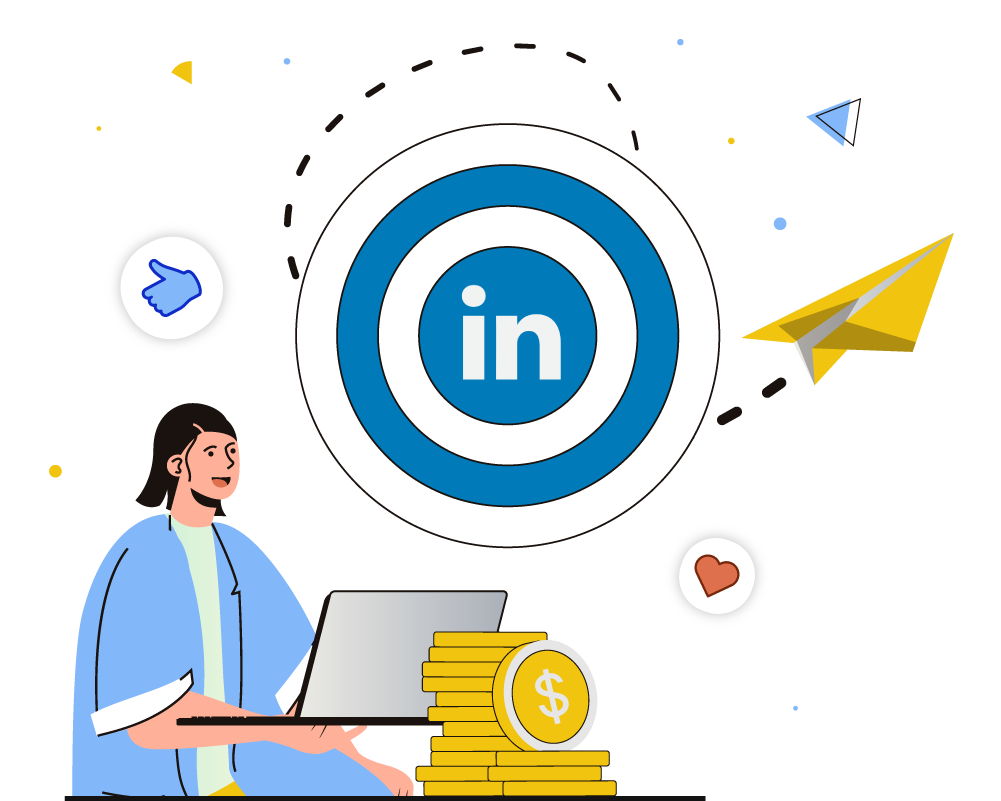 Traditional Marketing Methods are Pass
é

, Including Cold Emails
Cold emails scream desperation!  They are commoditized, and your ICP perhaps has 100s of them in their primary inbox, promotions, and even spam folders. 
Marketing has changed and LinkedIn is at the core of it. It is the world's largest professional network.
When you post content that makes sense to your ICP, talks about their pain points – it tells them you understand their business. They would want to work with you because they perceive you as an authority in the space.
And, when you expand your network with relevant connections, you are also expanding your pool of potential clients.
It all leads to more revenue, eventually.
How Will LinkedIn Marketing Help You?
It can generate sales and leads and help close deals.
High-impact LinkedIn content helps you build your personal brand and become an authority in your space.

Demand Generation & Sales
Cut through the advertising clutter and take advantage of high-growth social channels.
Differentiate offerings and value propositions from your competition by educating customers, delivering good ideas and providing a unique perspective.
Exemplify that you understand your customers' needs, preferences, and behaviours.
Become part of the conversation early in the consumer journey by communicating your insights.

Employer Branding
Be an employer of choice to attract top talent the inbound way.
Retain talent giving them the confidence that they are working with an industry leader.
Build a strong company culture by effectively communicating and iterating on it.

Personal & Business Branding (New Age PR)
Allow your audience to get to know you.
Come across as someone who understands the industry, the business and the whole ecosystem.
Give a face to your brand. Customers and investors tend to trust a face more than a brand.

Get invites to conferences and summits as a speaker/guest as you build your brand.

Supplement your marketing content with thought-leadership content.

Fund Raising
Enhanced visibility and credibility to attract potential investors.
Networking opportunities to connect directly with them.
Showcasing value proposition appeals to investors and shows clarity of thought.
When you are perceived as a thought leader and an industry expert, investors are confident to invest in your business.
Here's How We Make LinkedIn Your Competitive Advantage…

LinkedIn Brand Building
We take your thoughts, ideas, and perspective on the industry, convert them into narrative-driven, engaging content. We then publish it on your profile in multiple media formats – PDFs | Audiograms | Video Snippets.

LinkedIn Engagement
Up to 8 comments per week on your behalf on posts by your ICP.

LinkedIn Profile Optimization
We will enhance your profile to highlight your accomplishments and update your bio to add a dash of extra zing to it, including featured posts, articles, etc.

LinkedIn Network Expansion
We add 250 people from your ICP to your network by sending personalized connection requests.
You are an expert in your industry, full of insights. All we ask is to share your insights in your own style.
We will work around your time constraints, and ensure you are comfortable during the remote interviews.
#1. Consultation:
We schedule a 30-minute call with you or someone from your team every fortnight to discuss your goals and determine the best strategies.
This call is done remotely, and you need not be too formal.
#2. Content Creation:
We then convert the insights from the call into engaging content – including image posts, PDFs, audiograms and video snippets, that help you build your authority and credibility.
All the content is aligned with your goals and customized to interest your audience.
#3. Publishing:
We will publish the content on your behalf on your LinkedIn profile. 
Bonus: We will also repurpose the content for Twitter.
#4. Network Expansion:
We identify and reach out to 250 prospects in your ICP each month. We send personalized invites and follow up to connect you with the right people.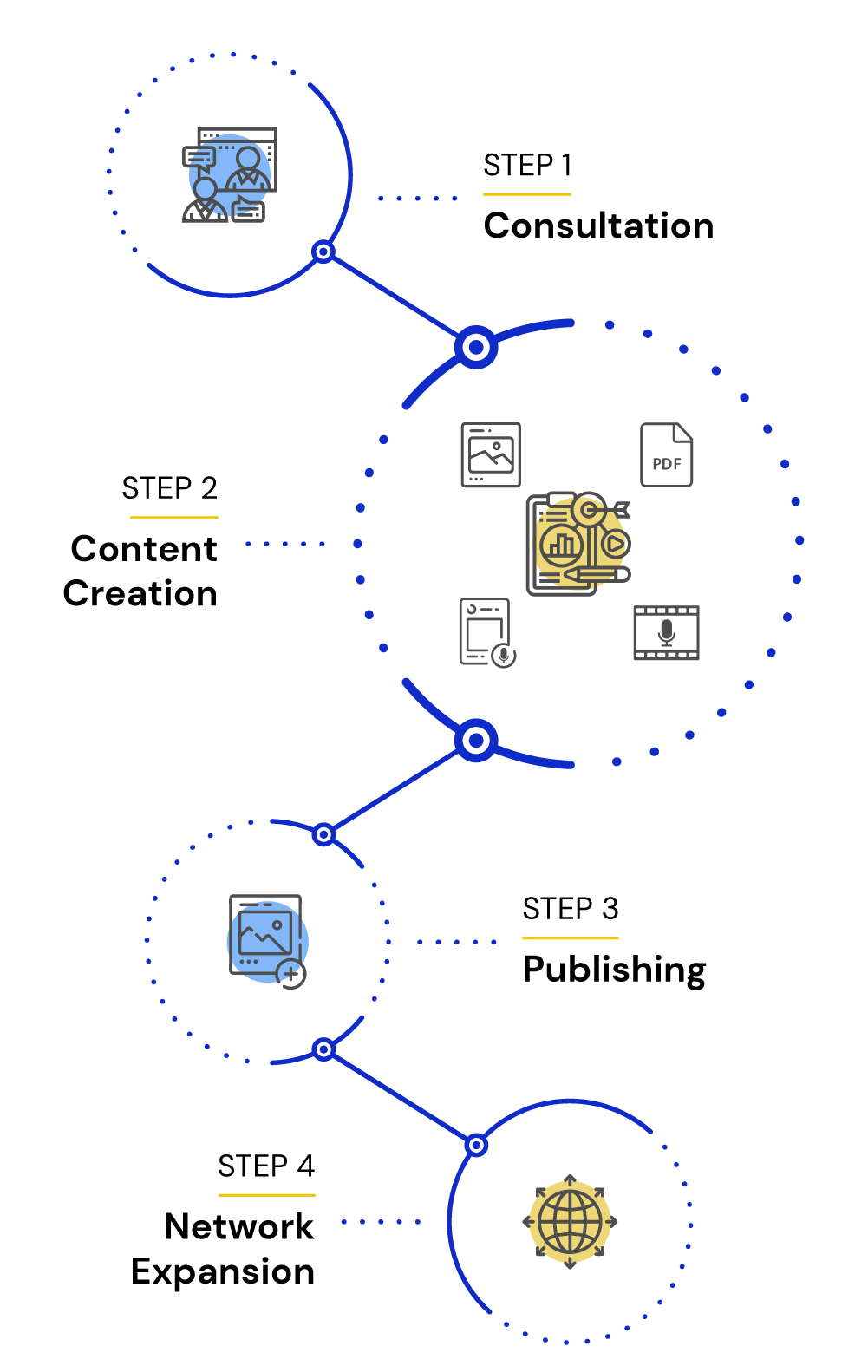 We can help you win at LinkedIn minus the cringeworthy😖, face palm-inducing🤦🏽‍♀️content that plagues most agency-managed profiles.
Pros who understand what NETWORKING & BUSINESS means
We talk to you first, try to understand your thoughts, tone and topics you are passionate about.
Then the pros takeover – not youngsters yet to experience lives, but people who understand what makes people buy things.
First principles approach
We approach from first principles… the focus is not getting eyeballs. The focus is on people to know you for your expertise, thinking, and opinions.
No cringe. Opinionated, balanced content
Random photos in cafes, hotel rooms, and swimming pools that have no connection to the content of the post or posts that scream, "I'm desperate for attention." – NOPE. We don't do that.
Instead, what we do is help you share your thoughts in a way that appears balanced, opinionated and elicits conversations. 
Get a team, not just a ghostwriter
You get a team of expert LinkedIn marketers, copywriters, and designers.
A team that can expand upon your ideas, not just transcribe them.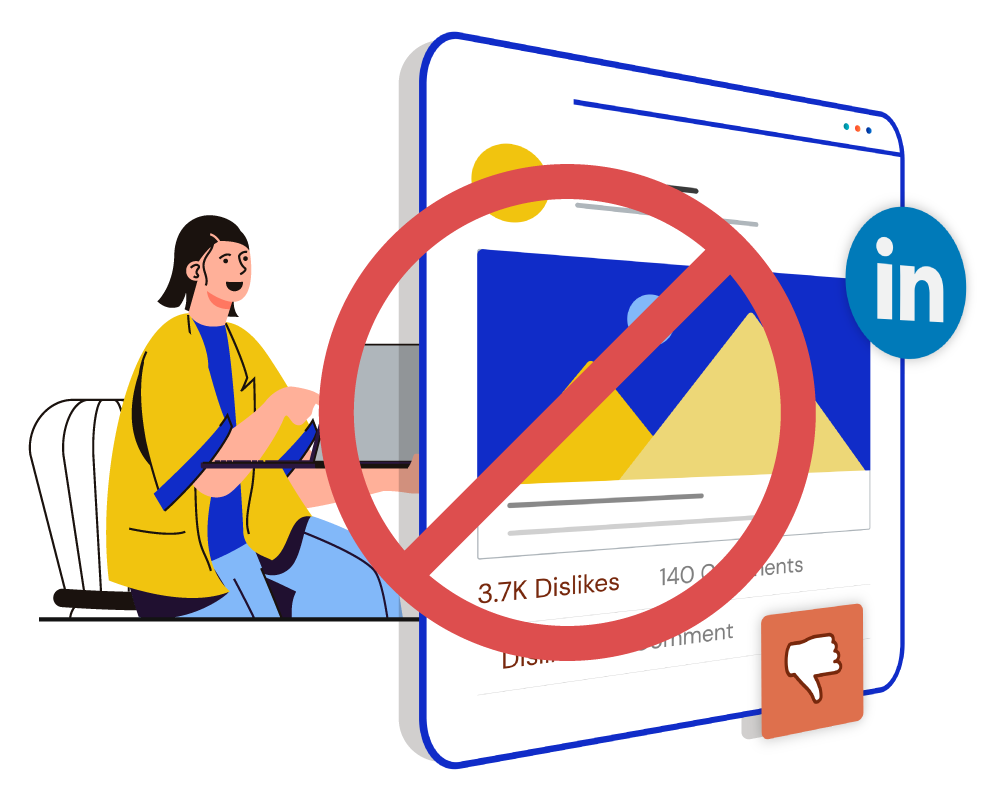 That's Enough. Let Our Work Do the Talking.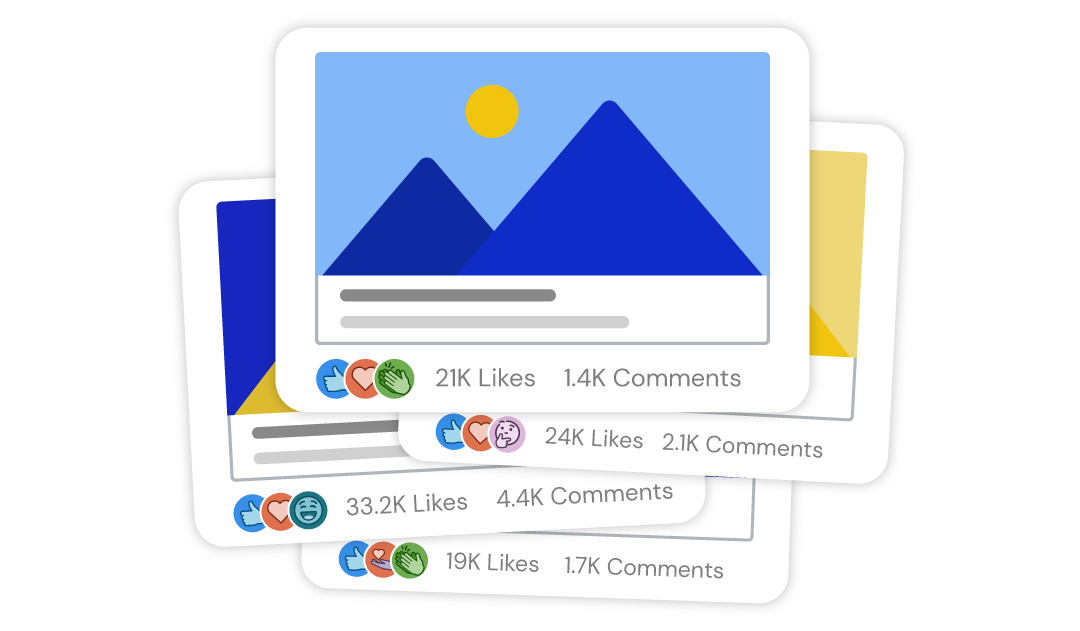 Brands who are in love with us…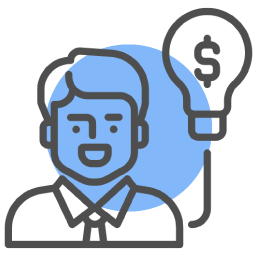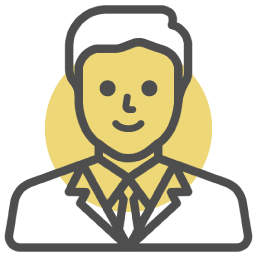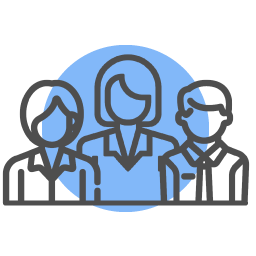 Executives in Senior Roles
For starters, you gain back hours each week to focus on your actual business, and versus keeping up with the evolving complexities of social media marketing and tools.






Dedicated Account Manager
Here
's What They Have to Say About Us
…

Super happy with their work. What amazed me the most was how they were able to come almost closer to my thought process and write LinkedIn posts for me. Happy with that. I also asked them to comment on the posts of people in my network. What started as a trial exercise of 2 comments a day, I asked them to do 5 comments a day. I was so happy with their work.
If you are serious about using LinkedIn to build your personal brand and visibility for your business, just sign up with them.
Founder & CEO, a Leading Edtech Company

I was not sure if I wanted to be active on LinkedIn. I was just tired of all the cringe content you see from novices. And honestly, I didn't have the time or the patience to sit every day, write content and stay connected to my network on LinkedIn. But the irony, I was spending at least an hour every day on LinkedIn. And that made realize I should make the most of my LinkedIn.
Springzo team just cracked it for me. Their fortnightly calls are so helpful, and I can share my ideas. In fact, these calls helped refine my thinking too.
Co-Founder, a Fintech & NBFC Company

Very much recommend these folks. We started using LinkedIn actively, I think 7-8 months before we started talking about fundraising. We didn't do any marketing content on LinkedIn. For all these months, we just focused on sharing our understanding of the industry, the problem we encountered, how we solved it, the newer things we were doing, and much more. It was like building in public.
By the way, when we hit the road for fundraising, it was like warm intros. VCs investing in our space at least knew about us. And that was good.
Co-founder & COO, a Design-tech Firm

For me, the biggest benefit of being active on LinkedIn was in recruitment. I think founders don't realize how important LinkedIn is for attracting great talent. And no, that should not be the job of your recruiter or your HR. As a co-founder, you should share what makes your workplace great in true words – the what and how of the product and the ethos behind it.
Springzo folks did all for me, with me giving at most 2-3 hours every month.
Just try them out.
Co-founder and Head of Product, a Martech Product

Twitter & LinkedIn are key parts of our content distribution strategy. Also, we were clear that the content we produce on our website should be shared by me and key execs in the company too. Cliche, but they rightly say, people, buy from people. More so when you are in B2B.
With Springzo's help, we could post almost daily on LinkedIn & Twitter and grow our network. Their LinkedIn network growth plan is perfect. Honestly, they are affordable too, not putting the budgets of our other content marketing programs at risk.
Head of Marketing, Work Collaboration App
Ready to Take Your Business To The Next Level?