Effervescent Copy That Converts
We Write Copy That Will Make Your Readers Desperately Thirsty For A Tall Glass Of Whatever You're Pouring 
Just Subscribe, Put In Unlimited Requests
And Get Delicious Copy, Hassle-Free!

Your Own Copywriter, Minus the Hassle
It's like having your own copywriter working for you, minus the headache of hiring, guiding, onboarding, and managing them😀

We Write at Warp Speed
With 2-4 days turnaround time, we deliver content that's impeccable, spot-less and delivered piping hot!
We Write Words That Can Sell Anything Under the Sun 😎
Our Copywriters Are Proficient In:

Emails
Client onboarding emails
Weekly newsletters
Cold email campaigns

Websites
Articles for your company's blog
Copy for a new or current page on your website
Landing page copy

Social Posts
Thought Leadership LinkedIn posts
Tweets that position you as a thought leader
Facebook posts to engage your audience
Instagram posts to hook your followers

Others
Ad copies
Product reviews
Case studies
Copy for lead-magnets
Copy for presentations
Why the Hell Should You Choose Us?

We write finger-licking copy that may turn your readers into your stalkers. Fair warning.

We deliver prompt, publish-ready, kick-ass copy, always vetted by professional editors.

Get copy that's so on brand; you'll wonder if you wrote it yourself.

Our copywriters are also covert researchers, so understanding your business before writing a single word is the norm.

You won't have to deal with freelancers who may or may not be inspired by Casper.

You can say ba-bye to the extra work of managing a copywriter.

And you can make copy work for you instead of you working for copy.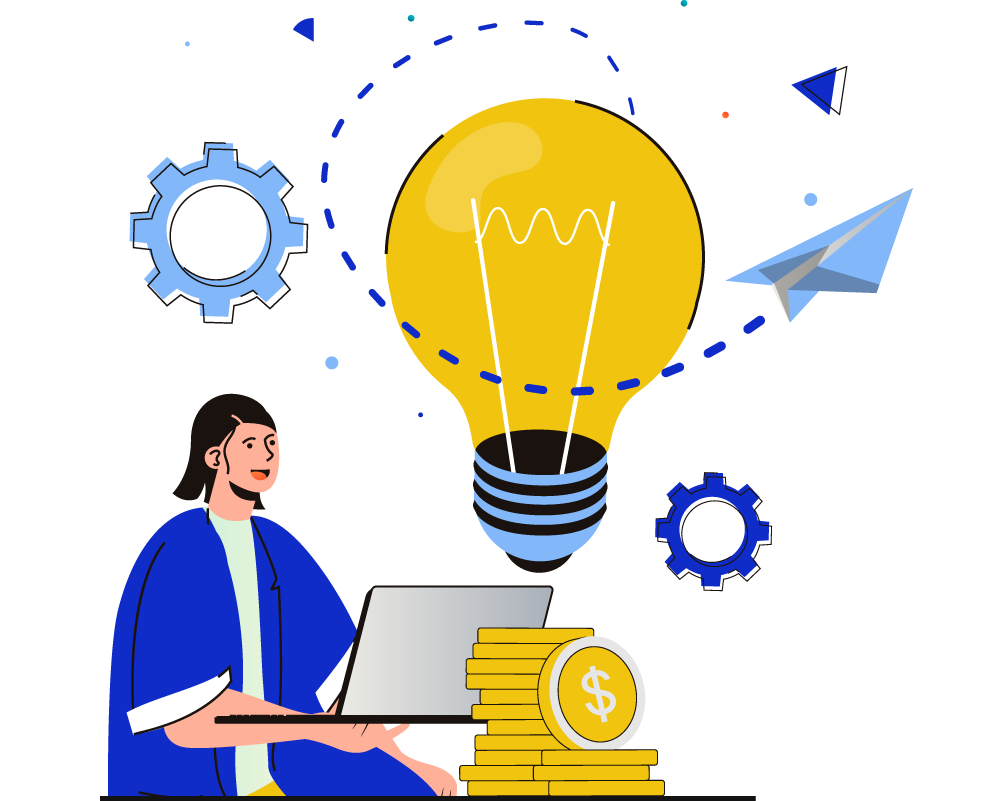 We're a Match Made in Heaven if You're…




Step 1:
Sign up and fill a simple onboarding form.
Step 2:
We prepare a detailed brand document in the next 4-5 days and share it with you. It helps us ensure we start on the right foot.
Step 3:
Start placing your content and copy requests.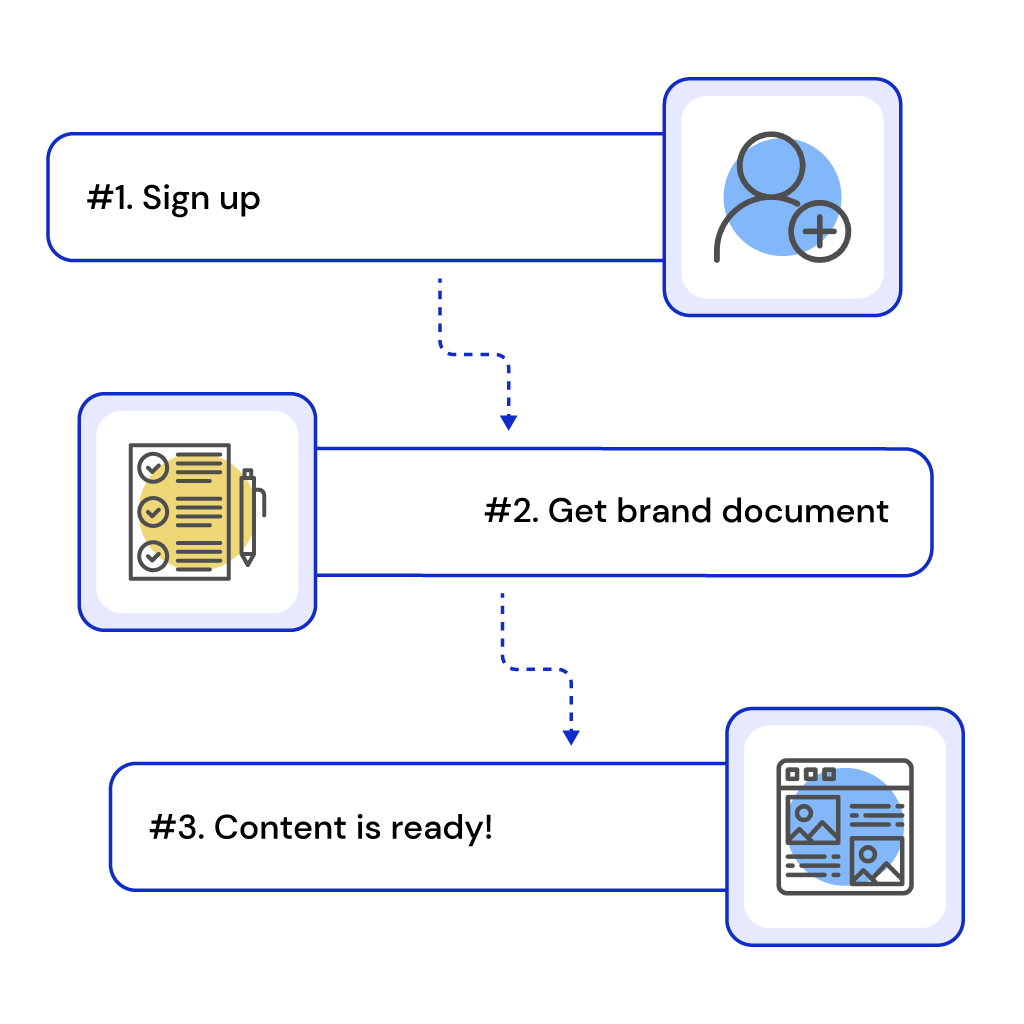 Now the biggie of all questions.
How Much Will This Damn Thing Cost Me?
According to an unscientific but totes accurate study, our prices will make you say, woohoo, please take my money!
Double Trouble
*Renews Monthly
The Foursome
*Renews Monthly
Social posts

Emails

Ad copies

Product Review
The Adventurer
*Renews Monthly
Social posts

Emails

Ad copies

Product reviews

Blog posts

Web page copies
The Buffet Lover
*Renews Monthly
Mix and match to build your own custom pack.

Just get in touch with us and let us know what you want!
Brands who are in love with us…










1. What is the turnaround time?
When you submit a copy request, we get on it pronto! We strive to complete your project within 2-4 business days.
When you signup for the first time, we prepare a detailed brand document within 4-5 days. Once that is approved, we proceed with the copy requests.
We typically process copy requests received before 4 pm IST on the same day. Requests after 4 pm get processed on the next business day.
P.S.: Copy generation is capped at 500 words per day. We don't work our copywriters to death. 😉
2. How is this better than freelancers, marketplaces or finding folks on Fiverr?
Plenty of large content farms and marketplaces already exist – we get it. But finding and vetting high-quality and reliable writers is difficult. So we've fixed that! All of our writers are highly skilled, professional and thoroughly vetted. We believe this helps increase the quality of our work, ultimately keeping you happy and satisfied month on month.
3. Is it truly unlimited?
Yes, you can submit unlimited requests, and we'll get to them ASAP! Once a project is complete, we'll move on to the next one on your list. We'll go as fast as we can, touching warp speeds!
4. What topics can you write, or not write about?
We can write about pretty much anything under the sun.
That said, topics dealing with medical procedures, professional tutorials on specialized skill sets such as programming, design tools, science, etc. would be something we don't fancy writing! We also do not prefer content related to a tech product's intricacies.
5. What about social posts? Any dos or don'ts there?
We love social media copywriting – be it Instagram, Facebook or some thought leadership content for LinkedIn and Twitter.
But there's a teeny tiny exception. We don't dabble in moments marketing copy.
Why?
That's just how we roll.
6. What is the minimum contract term?
We don't have a contract! When you sign up for a monthly plan, you'll be billed monthly and can cancel anytime. Once you cancel your monthly subscription, you will not be charged.
7. How many iterations/edits can I suggest?
The answer is 2! Addressing every change request takes time that could have been spent researching and working on the next set of content for you. Having said that, we understand that sometimes a couple of iterations are required. That's why we generously give you 2 free iterations.
Do note that iterations/edits do not include a complete change in the initial brief of the article.
8. Our working hours?
Our team currently works from India, Monday to Friday, 10 am to 7 pm IST (Indian Standard Time, +5:30 GMT).
What are you waiting for? Christmas on Mars?
P.S.: Only one button is clickable. Can you guess which one?